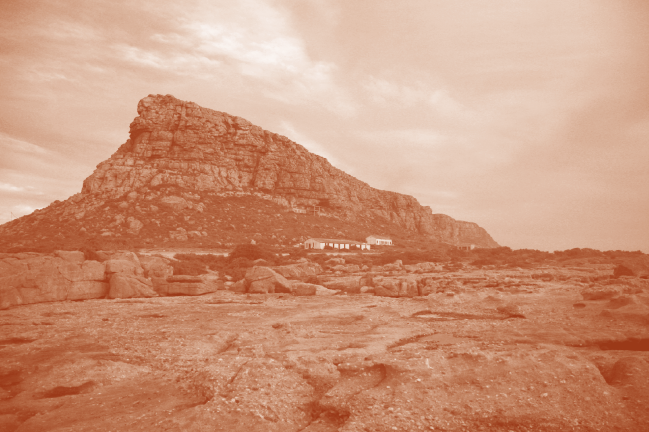 Guillaume PORRAZ
Former Fyssen 2006 & Research Grant holder 2013

Elands Bay cave and the Stone age of the Verlorenvlei, South Africa (2016) – John E. Parkington & Guillaume Porraz (eds.) Southern African Humanities. ISSN 1681-5564 (Print) 2305-2791 (Online). 306p.
Cet ouvrage compile 10 articles originaux qui abordent la préhistoire de l'homme anatomiquement moderne en Afrique australe, du Pléistocène à l'Holocène. Les résultats reposent sur la reprise des fouilles du site d'Elands Bay Cave sur la côte Ouest de l'Afrique du Sud, reprise initiée en 2011 dans le cadre d'une collaboration entre le CNRS et l'Université du Cap. Cet ouvrage aborde des aspects variés de la recherche archéologique et met en mouvement des compétences issues des sciences physiques, des sciences de la terre, des sciences de la vie ou encore des sciences technologiques. Ces contributions se font le miroir des récents travaux publiés sur le site voisin de Diepkloof Rock Shelter, connu pour avoir livré les premiers témoignages d'une tradition graphique préhistorique. La comparaison de ces deux séquences révèle un environnement d'une unique richesse, culturelle et écologique, que seule traverse la verloren-vlei. Les articles de cet ouvrage s'emboitent dans un jeu d'échelle et invitent finalement à une réflexion croisée, disciplinaire et historique, sur la signification des discontinuités dans les enregistrement archéologiques.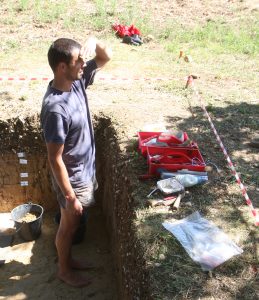 Guillaume PORRAZ est préhistorien, chargé de recherche au CNRS depuis 2010 et membre de l'équipe AnTeT (Anthropologie des Techniques et des Territoires) dirigée par le prof. E. Boëda (UMR 7041, Université de Paris X –Nanterre). Ses travaux de recherche le conduisent à caractériser et interroger la nature des pratiques et changements techniques sur le temps long. Ses terrains couvrent l'Europe de l'Ouest et l'Afrique Australe. Il a bénéficié d'une allocation post-doctorale Fyssen de 2006 à 2008 afin de rejoindre l'Université du Cap (Afrique du Sud) et a plus récemment bénéficié d'une subvention de recherche Fyssen dans le cadre de la reprise des fouilles sur le site de Bushman Rock Shelter (Limpopo, Afrique du Sud).
Quelques publications :
▪(2017) Rots V., Lentfer C., Schmid V., Porraz G., Conard N.J. "Pressure flaking to serrate bifacial points for the hunt during the MIS5 at Sibudu Cave (South Africa). PloS one, 12(4), e0175151.
▪(2016) Tomasso A., Porraz G. "Hunter-gatherer mobility and embedded raw-material procurement strategies in the Mediterranean Upper Paleolithic" Evolutionary Anthropology 25: 164-174
▪(2015) Porraz G., Val A., de la Pena P., Douze K., Miller C.E., Murungi M., Tribolo C., Schmid V.C., Sievers C. "Bushman Rock Shelter (Limpopo, South Africa): a perspective from the edge of the Highveld" South African Archaeological Bulletin 70 (2002): 166-179
▪(2015) Conard N.J., Porraz G. "Revising models for the cultural stratigraphic sequence of the Middle Stone Age" South African Archaeological Bulletin 70 (201): 127-130
▪(2014) Porraz G., Nicoud E., Grenet M., Simon P. "Les soucoupes de l'Observatoire (Principauté de Monaco) : contribution à l'étude du phénomène des grands éclats au Paléolithique ancien », Paléo, 25, 195-232
▪(2013) Porraz G., Texier P.-J., Archer W., Rigaud J.-P., Piboule M., Tribolo C. "Technological successions in the MSA sequence of Diepkloof Rock shelter, Western Cape, South Africa", Journal of Archaeological Science 40, p. 3376-3400
▪(2010) : Texier P-J., Porraz G., Parkington J., Rigaud J-P., Poggenpoel C., Miller C.E., Tribolo C., Cartwright C., Coudenneau A., Klein R., Steele T., Verna C. "A Howiesons Poort tradition of engraving ostrich eggshell containers dated to 60 000 years ago at Diepkloof Rock Shelter, South Africa", Proceedings of the National Academy of Sciences, 107 (14), 6180-6185.