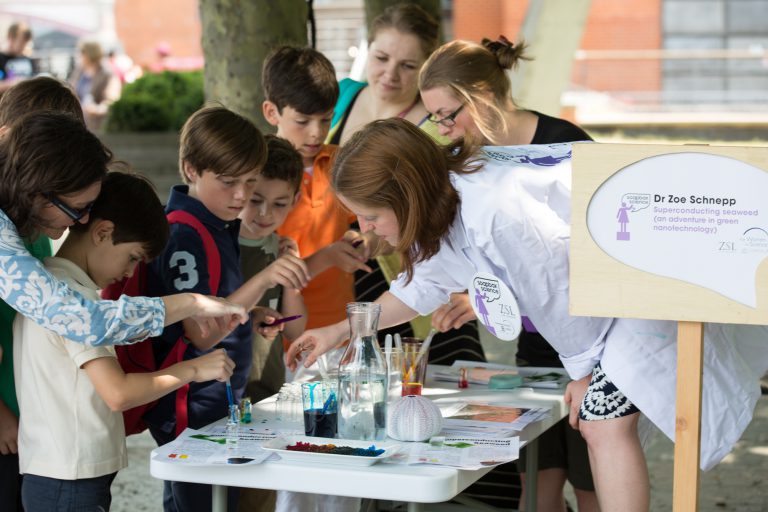 Ameline BARDO
Former Fyssen 2017
Soapbox Science is a public outreach platform that promotes women and non-binary scientists and their research, with the ultimate aim of helping to eliminate gender inequality in STEMM subjects. Established as a single outreach activity in London in 2011, Soapbox Science has been a phenomenal success. The initiative has grown, with 15 events taking place throughout the UK, Germany, North America and Australia in 2017.
Each Soapbox Science event brings the research of 12 women scientists to the general public via a series of presentations that are free and readily accessible within a public space (e.g. a park, along the High Street). Each woman stands on a soapbox and discusses her research with the public walking by.
For the first years, a Soapbox Science event will be take place in Canterbury the Saturday 23 June between 13:00-16:00. This event is organized by women scientists working in the School of Anthropology and Conservation in the University of Kent (UK), Professors Tracy Kivell and Zoe Davies, and two post-doctoral researchers Gail Austen and Ameline Bardo, a Fyssen Postdoctoral Fellow 2017.
The call to become one of the 2018 speakers is open, and women and non-binary scientists are inviting to apply to participate Twelve applicants will be selected to discuss their research in Westgate Gardens, Canterbury. All speakers will receive training in public speaking and the main aims of Soapbox Science, prior to taking part.
Find out more and apply to take part at www.soapboxscience.org
Dr. Ameline Bardo is an interdisciplinary biologist who completed her PhD at the MNHN/CNRS (Paris) in 2016.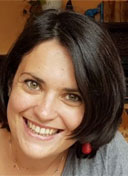 During her PhD, she investigated the manipulative abilities of great apes compared with humans. Since October 2017, she is a Fyssen Postdoctoral Research Fellow at the School of Anthropology and Conservation at the University of Kent (UK), working on a project investigating the evolution of human dexterity supervised by Professor Tracy Kivell. Her research applies an integrative and comparative behavioural, morphological and biomechanical approach to test longstanding assumptions about the evolution of the human hand, with the aim of identifying what makes the human hand distinct among primates.