The application form is to be necessarily completed ONLINE.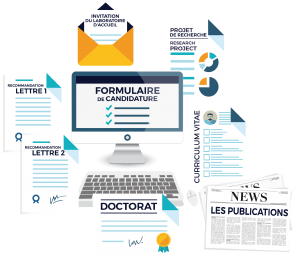 Requested documents to complete the folder :
The application form
An invitation letter of the host laboratory
The letters of two scientific personalities able to evaluate the program and the research of the candidate (A letter of recommendation can not be written by a member belonging to the host laboratory, but it may come from a thesis supervisor, a member of your thesis examiners, for example)
The research project on 8 pages maximum drafted in French or in English
The CV and the publications of the candidate
The abstract (150 words) of the research project as well as a list of 6 keywords. In French AND in English
The Phd diploma copy or an attestation testifying the candidate will achieve his viva on December 31st 2021 the latest
This complete folder must be printed in one hard copy (strictly identical to the online version) and sent by post at the latest on April 2nd, 2021 (date as postmark) to the Secretariat of the Fyssen Foundation.
Opening session on the web site: February 10th, 2021